5 Ways to Be a Good Hair Guest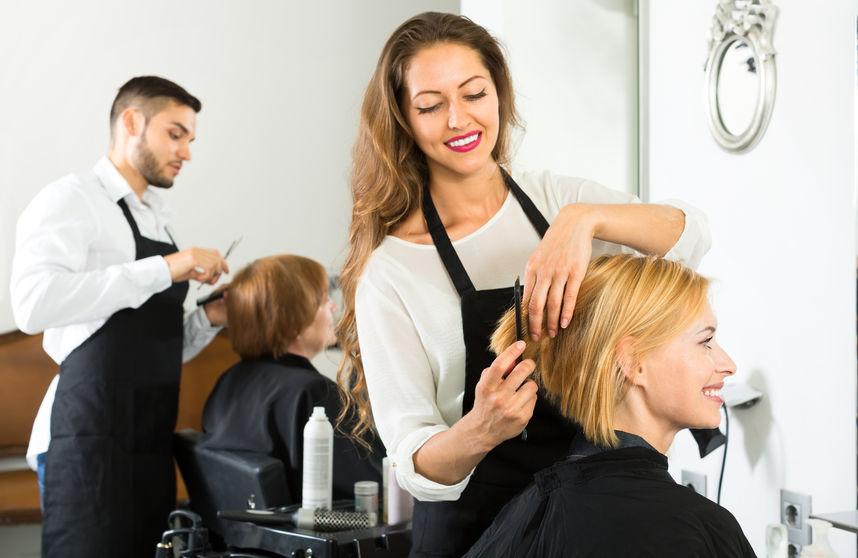 You've seen it on TV and in the movies; the relationship between a stylist and his or her guests can be therapeutic, to say the least. If you want to develop a great relationship with your favorite stylist, there are a few things you can do to increase your chances. Here are five different ways to be an outstanding hair guest who your stylist will look forward to seeing.
#1 – Listen to Your Stylist's Advice
All too often, guests come in, sit down, and show their stylist a photo of something that simply cannot be done. Everyone has different hair types and this sometimes means that a style that works for the person in the chair beside you – or in the photo on your smartphone – just isn't feasible for you. If your stylist advises against a particular style, color, or cut, take his or her advice seriously. The time in school and the work experience truly go a long way in the industry, so if your stylist says it's a bad idea or can't be done, accept it and ask for alternative options.
#2 – Don't Skip the Tip
The "tip culture" is a major topic of debate in the United States, but there's no argument – people like servers, doormen, delivery people, and your stylist should receive gratuity for providing you with a service. While you have every right to skip the gratuity if you received horrible service or something goes terribly wrong, if you enjoyed your experience and you love your new 'do, show your stylist some love with a little extra in the gratuity column, a smile, and a thank you. It really does mean a lot, and the next time your stylist sees you, he or she will be more than happy to do your hair.
#3 – Have Realistic Expectations
If you have hair as dark as Elvira but you want to look like a bleach-blonde Gwen Stefani, you should never go into your appointment expecting perfect results the very first time. Believe it or not, results like that take several weeks to achieve thanks to the need to first remove the original pigment from your hair. This is a lengthy process – even when done in a salon – but your stylist can maximize the results if you follow his or her advice. Again, having realistic expectations is important, and it'll save you (and your stylist!) some frustration.
#4 – Have an Idea about What You Want
To be honest, stylists love it when you give them some creative freedom. They get to help you pick the best style to express yourself, and then they get to create it. Stylists don't love it when someone sits in their chairs with no earthly idea of what they want to do. Have some kind of idea ready to go, and ideally, bring along a few photos. Talk to your stylist about it and get his or her advice. Communication is everything, so saying "I don't care" when asked what kind of style you want or saying something like, "a pixie cut" may not turn out how you expect. Be specific when possible.
#5 – Be Respectful
Your stylist can be a friend, a confidante, and even a therapist all rolled into one, but only if you're willing to treat him or her with some respect. Strike up a conversation with her, ask him about his week, and just be an all-around good person. That's really all it takes. That feeling you get when you're around someone who's happy, smiling, and filled with positive energy can be the same feeling you give your stylist each time you walk through the door.
Being a good hair guest is not difficult. In fact, all you have to do is treat your stylist how you would want to be treated. Realize that he or she has far more knowledge than you about proper hair care and what kind of cuts work best with different hair types and communicate as effectively as you can. Your relationship will undoubtedly improve – and so will your new 'do.