How to Get Through that Awkward Hair Regrowth Stage when Growing Out Your Hair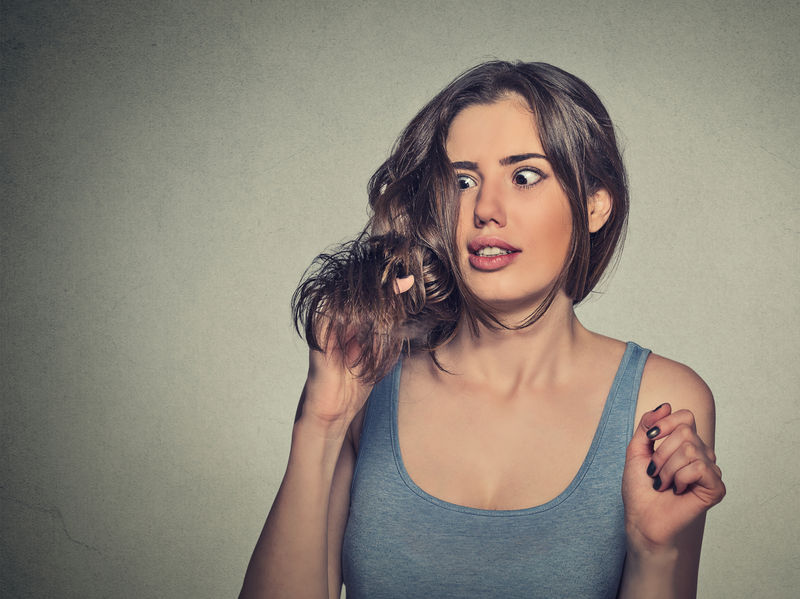 "It's just hair. It'll grow back." It's a common phrase said by men and women across the country every single day, and while it's 100% correct, it's not always 100% easy. Growing out your hair after a short cut can be a bit problematic, especially during the in-between stages that can make you look unkempt, to say the least. This guide will help you get through the regrowth process without a single bad hair day.
Defining the "Awkward Stage"
The "awkward stage" occurs when you have decided that you no longer want short hair and you will instead grow it out. Everyone's awkward stage is a bit different depending on their styles, but inevitably, you will find that your hair looks shaggy, uneven, or simply messy at some point in the process. In fact, for some people, this stage is so very awkward that they abandon all hope of ever having long, luscious locks again and instead keep cutting their hair short. Fortunately, this doesn't have to happen to you, and you really can grow your hair out without a single awkward moment.
Tips for Good Hair Days during the Regrowth Stage
Whether you're going from a pixie to a past-the-shoulders length or you're growing out that undercut you wanted so badly, things can get a little strange as your hair regrows to say the least. Here are several ingenious ways to avoid the looks and stares and instead look like a million bucks.
Hide the Worst of It – The good news is that you can usually hide most of the regrowth for a couple months until you get past the worst of it. Hats, scarves, headbands, and other accessories can truly become your best friend. You can use barrettes to pin back longer parts and allow them to mesh with the shorter sections, too. Bobby pins can also be lifesavers; just pin sections of hair that are giving you grief and go about your day.
Try a Splash of Color – As hair regrows, it tends to look a little uneven, and that's true even if you're getting regular trims. By adding some color, you can distract the eye from the unevenness and still maintain a personal sense of style.
Get Hair Extensions – If you really can't wait for the regrowth process to finish, think about getting some hair extensions for the time being. It can help add some length where you want it, and it can also make your growing-out hair look fuller at the same time.
Create a Focal Point – Sometimes just drawing the eye to one part of your hair or face is enough to detract from the awkward regrowth. Try some updos for a change or get a little crazy with the gel and slick sections back. Then, make sure your eye makeup is on point, and nobody will even notice the regrowth – not even you.
Get Another Haircut – Though you don't want to give in and go back to your super-short 'do (because, of course, you're growing your hair out), it's important to see your stylist regularly during this stage of the process. There are numerous tricks up his or her sleeve to make your hair look simply amazing through every stage of the growth process.
Growing out your hair can be a long process, and without the tips and tricks found here, it can be an awkward one at the same time. By using one or more of these tips during the regrowth phase – and by seeing your stylist regularly – there doesn't have to be a single awkward moment.