How to Get Curls that Bounce in Cooler, Less Humid Air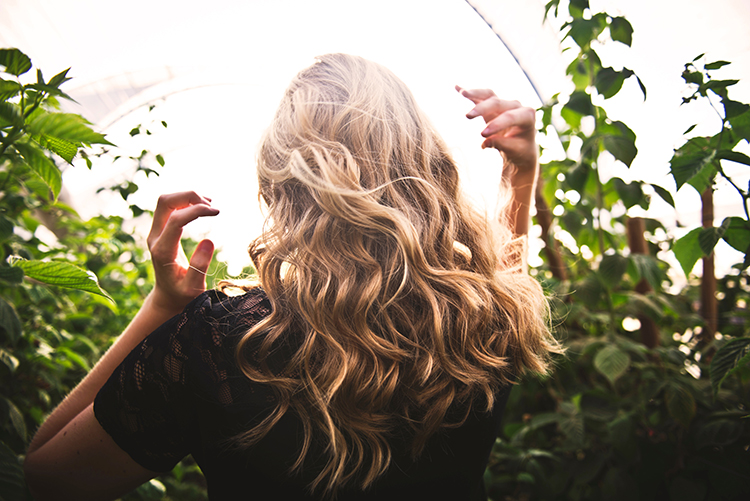 The winter months wreak havoc on your hair. The air is dry, and it almost seems to literally suck the life out of strands – and that's especially true for curls. Here, we will examine some of the best ways to get bouncy, soft curls, even when the weather outside truly is frightful. Some of these methods require products with certain qualities, but you can find many of these at your favorite salon.
Try the No-Poo Method
The no-poo hair method is one that is often met with a great deal of controversy but hear us out – it can actually work for curly-haired folks during the wintertime. Basically, if you have curls that get frizzy or dry in the winter months, keep washing them, but do it without shampoo. Shampoo dries your hair even more, so avoiding it is key. You will want to "shampoo" with conditioner, instead. Apply the conditioner from the root of your hair upward, detangling as you go. Though some people may experience a few days of "greasy" hair, your scalp will adjust, and eventually, you will be left with gorgeous curls that are super soft.
The Drop & Plop
This sounds fancier (and maybe a little stranger) than it is. Basically, it just involves "dropping and plopping" your hair into a microfiber towel or, even better, an ultra-soft tee shirt, wrapping it up, and then leaving it until it is almost dry. Traditional towels are rough on winter hair – especially curls – even when there's no rubbing involved whatsoever. For normal hair, this should take about 15 minutes, but if your hair is thick, you may need 20 or even 30. Then, when your hair is barely damp, finish drying with a diffuser before styling. Your curls will thank you.
Use Warm All-Natural Hot Oil Treatments
Stay away from the $1-per-tube hot oil treatments that probably aren't doing you much good and instead make your own hot oil treatment at home. Coconut oil is absolutely fantastic for this. Heat it to a temperature that feels hot, but not scalding, and then massage it all over your hair – especially the tips, where hair is typically driest. Let it sit for a good 30 minutes, then rinse it out in the shower. You can also use avocado oil, jojoba oil, or even that extra virgin olive oil hanging out in your kitchen, if you choose.
Always Rinse in Cool Water
We know it's difficult to even think about dropping the temperature of your shower, especially in the winter, but it's one of the best ways to protect your hair from the harsh winter air. After shampooing and conditioning, rinse thoroughly in warm water, and then hit your hair with a liberal dose of cool water and rinse until your hair no longer feels warm. Basically, this seals the cuticle of your hair, which locks in moisture and restores bounce, shine, and softness to individual curls. Bonus: it also enhances definition.
Getting soft, shiny, bouncy curls in the wintertime can be difficult due to the battle against cold, dry air. However, each of the four options above can go a long way toward ensuring that winter stays outside where it belongs and never imposes itself on your lovely locks.