How Social Media Fuels Women's Hair Trends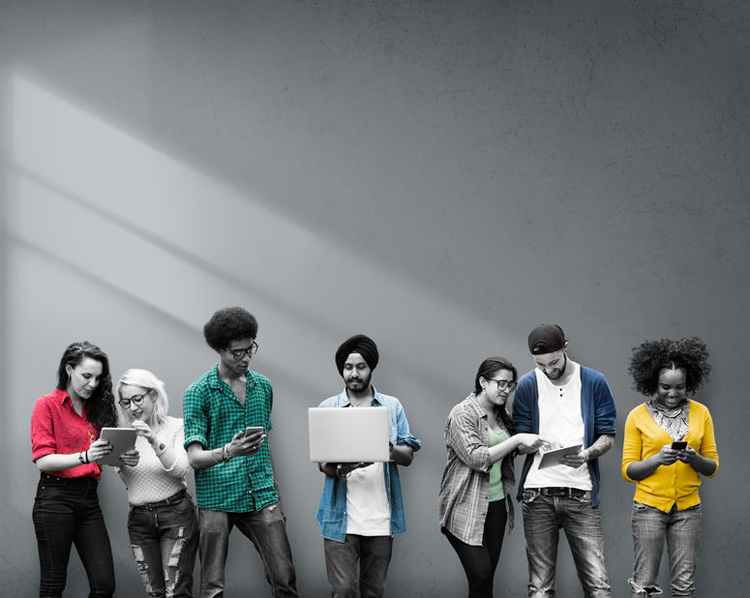 A decade or so ago, hair trends and styles would remain relatively constant for as long as a few years at a time. However, the significant rise in social media use has resulted in most styles and trends lasting for a maximum of a season or a few months. Below are a few reasons why online platforms such as Twitter, Instagram and Facebook have become so influential when it comes to deciding what hair style to wear.
Celeb Fans are Inspired by Social Media
Although celebrities would have had to rely on events such as red-carpet appearances or magazine photo shoots to have some of influence on fashion trends in the past, this is no longer the case. Nowadays, virtually anyone is able to attract followers and have an influence on hair style trends by sharing photos on the various social media platforms and fashion blogs that have become so popular today. These photos and posts not only attract media attention; they have the ability to influence designers and fans in a way that no other form of communication was ever able to. As a result, when a celeb posts a photo of her new hair style online, it can be duplicated by fans within a matter of hours.
"I saw it on YouTube"
Another platform that has had a tremendous influence hair trends is YouTube. Many people use this video platform to find advice about styling their hair; learning how to disguise issues such as thin hair or bald spots or even get inspirations regarding what color to choose for their hair the next time they visit the salon. While women would have had to visit a salon or purchase hair-related magazines in the past to obtain advice like this, it is now freely available in most cases.
Stylists get Inspiration Online too
Everyone who has access to social media has the ability to influence anyone around them by showing off their latest hair styles in online photos. This includes professional hair stylists because they now also take their cues from these sites while they are learning how to create new styles or deal with hair-related problems that their guests may have. Although celeb styles and trends have always had a significant impact on hair styles, social media has simply enabled these trends to be made known to more people quicker than ever before.
What Works on Celebs may not Work on you
Many people who have fallen in love with particular hair styles that they have seen their favorite celebrities wearing have often been disappointed because it ends up looking completely different on them. However, this can be because they have a different hair type to that of the celeb in question or their faces may be shaped a little differently as well. Before requesting a particular style, it is recommended that you discuss your options with your stylist, as they will know what will work best for you.
If you would like to change your hair style and you aren't sure what will be the best option, why not schedule an appointment with one of our stylists? They will be able to provide you with a great range of options, all of which will help you look radiant and self-confident.