Simple Ways to Get Rid of That Dry Scalp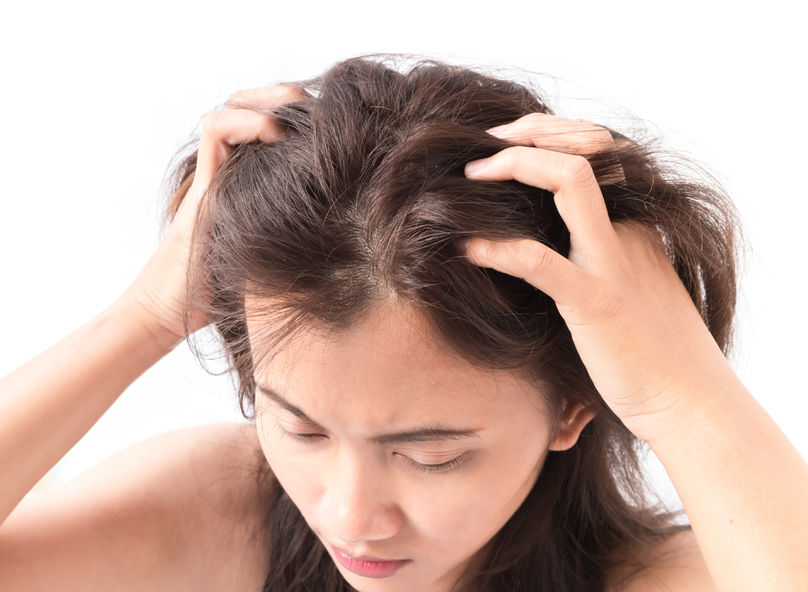 A dry, itchy scalp is embarrassing and frustrating, to say the very least. If you want to get rid of dry scalp and the dandruff that sometimes accompanies it, it's important to first get to the root cause. Here, you'll learn a few different ways to get rid of dry scalp based on your symptoms and environment.
Use Less Shampoo
Believe it or not, one of the most common causes of dry scalp is using too much shampoo in the shower. Most shampoos act as surfactants, which means they bind to just about anything on your hair – including natural oils – which allows them to be rinsed away. Though it does leave your hair clean, it can also be very drying. What's more, some shampoos leave residues behind that can build up on your scalp, cause irritation, and eventually lead to dry scalp. Using less shampoo is one way to fix this common problem.
Exfoliate
Most people take the time to exfoliate their skin, especially on their face, to reveal brighter, newer, and healthier skin below. Exfoliation is important for removing dull, dead, and dry skin, so it only makes sense that you should exfoliate your scalp, too. The best way to do this is to mix a bit of sugar (about a tablespoon) into your shampoo, then massage it into your scalp with your fingers. The sugar acts as a mild abrasive and will help remove dry skin, much like exfoliating agents for your face.
Take Cooler Showers
This tip for getting rid of dry scalp will also work for dry skin in general. Hot water is excessively drying, so the hotter your showers, the more of your skin's natural moisture the water strips away. If your scalp is already dry and flaky, you might believe that taking a hotter shower will wash away any shampoo residues left behind and help resolve the problem. Unfortunately, this tends to have the opposite effect. Instead, take cooler showers, and be sure that you rinse your hair and scalp in cool water after showering. There's a bonus: cool water rinses make your hair shinier, too, by flattening the cuticle and banishing frizz!
Get a Scalp Massage
Simply massaging your scalp for a few minutes each day while you're watching television or just resting is a great way to help treat dry, flaky, itchy scalp. When you massage the skin on your scalp, it stimulates blood flow, and in turn, this can clear blocked pores that produce sebum. Sebum is natural oil that your skin produces to keep your skin moisturized, so it's important in the prevention of dry scalp. You can even massage with a little olive oil or coconut oil for some added shine.
Over-the-Counter Treatments
Last, but certainly not least, if the tricks above don't seem to help resolve your dry scalp issues, you can turn to your stylist to recommend a product that can start the healing process. There are many take home products that now work to target dry, flaky scalp.
Dry, flaky, itchy scalp can be irritating, and depending on the severity, it can also be quite embarrassing. Fortunately, by changing a few of your habits and perhaps even looking into special shampoos, it's possible to resolve the issue in just a few days' time.