Upcoming Hair Color Trends for the Fall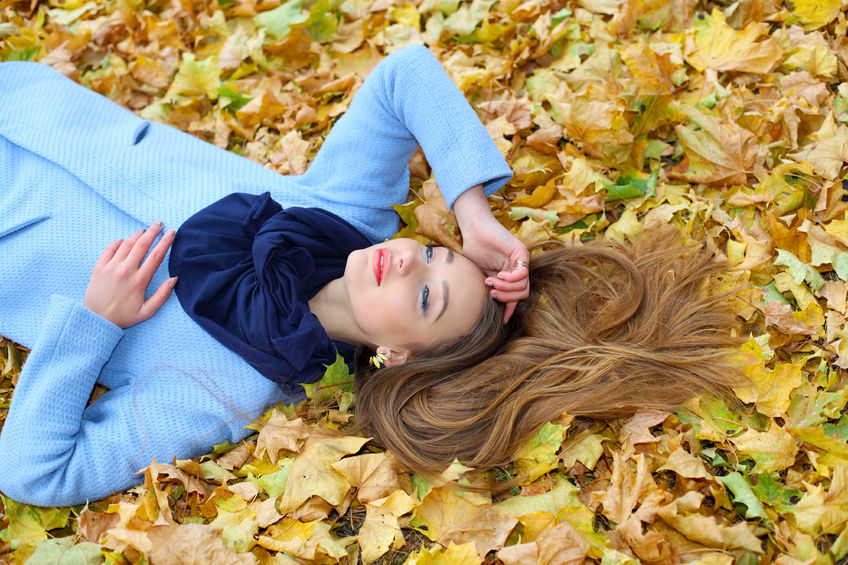 Summer is coming to an end and fall is fast approaching, which means one thing− time to start thinking about a fall hair color. This fall is going to be a great one. Hair color trends will be rooted in three categories: warm blondes, cool browns, and the "bronde" middle ground. It should really be an exciting time with multiple new color blends being introduced to our industry. Let's get right into it!
Warm Blondes
Warm blondes will definitely be in this fall. They're characterized by blonde with shades of orange, red, or gold. They add more color to the face and go great with warm skin tones having underlying gold, peaches, and yellows. If you have the right skin tone for it, a warm blonde can really be a stunning color for you to sport this Fall.  Some of the blends we've seen from popular celebs that will be coming on strong very soon are honey blonde, gold flecked, golden flax, and bright sandy blonde. These have been respectively worn by Margot Robbie, Blake Lively, Elizabeth Olsen, and Léa Seydoux.
Cool Brunettes
The trend this Fall will be to warm up the blondes and cool down the brunettes. Cooler shades of hair are those that contain blues, violets, and greens. A cool brown really does a good job of "cooling down" your complexion. They look best on pink skin tones. As skin tone darkens, it's recommended that a more natural brown be used, but make no mistake about it: cool brown or warm blonde is the way to go this fall. Some popular blends we've seen are ash brown, soft black, faded brown-beige, and sunkissed brown. The celebs that have successfully worn these and other soft browns are Zendaya, Hannah Davis, Selena Gomez, Camilla Belle, and Olivia Wilde.
"Bronde"
Bronde is the hottest color in Hollywood right now with celebs like Jennifer Lopez, Cara Develvinge, Dylan Penn, and more going with the color hybrid that's a sunkissed and gold brushed chesnut brown. It's an extremely versatile color that blends naturally with most skin tones. Recently, Blake Lively has switched to it and made quite a stir on social media. If you look into it, bronde might just be the color for you this fall.
Don't be conned into thinking this fall's hair color will be every shade of the rainbow. It might be popular for certain celebs, but for those of us looking to make a real impression− warm blondes, cool brunettes, and brondes are absolutely the way to go. The way that they're able to uniquely match hair color and skin tone to the fall season is amazing and awesome. As always, consult your personal hairstylist before making the switch. They'll be able to give you expert advice and tips that will really get you looking great and ready for the new season.