Women's Hair Trends for Spring 2016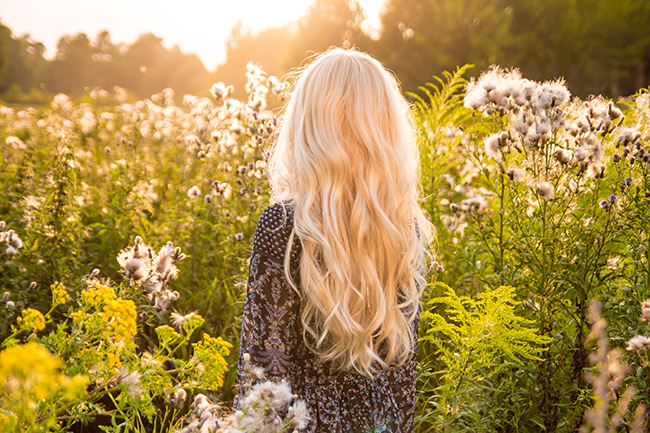 Many of this season's hair trends have been inspired by what has been seen on the runways of Milan, Paris, London and New York. However, there are a few hairstyles in particular that are gathering immense levels of popularity all over the world.
The Side Part
This hair trend is growing in popularity because it is versatile enough to be used with virtually any length of hair, while also being able to be worn in many different ways. However, the most popular option at present is for it to be worn with a side parting if you have wavy hair, because textured hair and the contrast of the parting complement each other very well. Hair worn in this style can also be slicked back or worn with a low ponytail, making it one of the easiest styles to maintain.
Low Ponytail Style
Anyone who wants to create a low maintenance look that is still trendy should consider using the low ponytail style. When wearing ponytails at the nape of your neck, they not only look stylish; they make you look quite sophisticated as well. Low ponytails can be worn in a few different styles, including bangs or middle partings and they can also be used with hair of almost any texture, such as straight, thin, thick or wavy. Adding an oversized hair accessory such as a barrette can add somewhat of a chic look as well.
The Wavy Hair Style
This hair trend has gained immense popularity over the past year or two and the two most popular ways to wear it include textured waves or in a more relaxed and flowing style. It is also one of the easier hair trends to manage because it doesn't require much styling to stay looking good – a definite advantage during the warm summer months. If you have thinner hair and would like to sport some waves of your own, you can roll your hair into curls, pin them and set the curls by using leave-in conditioner or hairspray.
Bold Bangs
Unlike many of the other current hair trends that can be worn by virtually anyone, you need to consider the shape of your face and the size of your forehead. If you are fortunate enough to have an oval-shaped face, you will be able to wear nearly all types of bangs. Side-swept bangs work best if you have more of a heart-shaped face and the wearing of asymmetrical bangs are only recommended if you have a rounder face or a smaller forehead. When choosing the length of your bangs, it is important to remember that they longer they are, the more maintenance will be needed to keep them looking attractive.
If you are not sure what hair trend will be the most suitable for you, why not schedule an appointment with one of our styling experts? Appointments can be made by calling our salon or filling out the appointment form on our website.