Popular Trends in Bridal Hair to Consider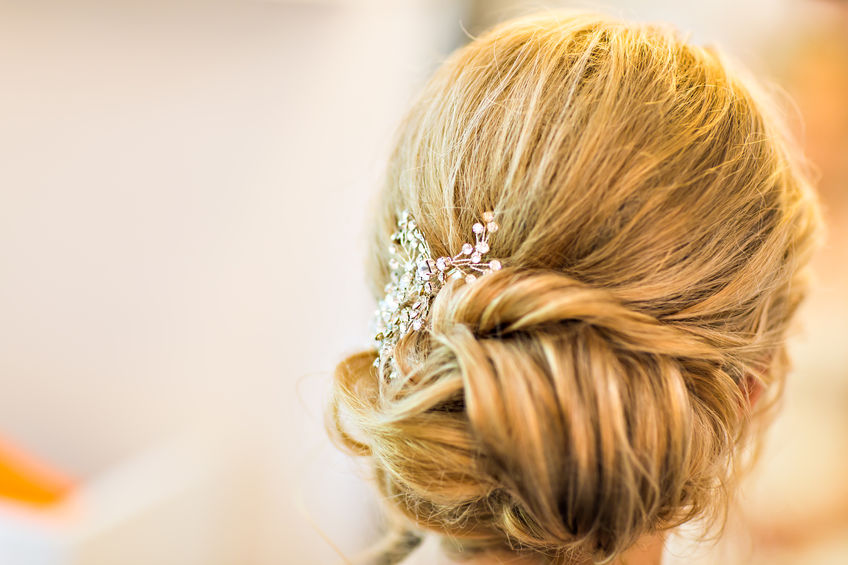 Brides-to-be have a lot on their plates with creating guest lists, choosing a dress, and even nominating their bridal parties. Hair usually doesn't make the priority list, but it should. After all, your hairstyle on the big day will be immortalized in photos, so it's important to make a wise choice. Below, you can discover some of the best bridal hair trends to consider for your wedding day.
Windblown Braid Updos
Gone are the days of bridal hairstyles where every single strand is glued perfectly in place. These days, brides are embracing the windblown look for a more natural, captivating feel. One of the biggest trends in bridal hairstyles right now is the loose, side-swept braid pinned just at the nape of the neck with a few tendrils of hair flowing freely – particularly around your face. These styles frame your face, draw attention to your eyes, and provide the perfect canvas for adornments like baby's breath, flowers, and more.
Long Braids
Though updos are the traditional hairstyles for brides, more women these days are opting to show off their longer tresses. Loose braids are once again the preference here; these traditional, French-style, or "fishtail" braids should look loose and carefree, perhaps with a few tendrils flowing freely. Women with longer hair allow their braids to fall gently between their shoulder blades, which is especially gorgeous when paired with a backless or open-back wedding gown. Don't forget the adornments, either – jewels and flowers are big trends right now.
Half-Up with Floral Crowns
A crown of flowers may remind you of the daisy chains that were so popular in the 60s and 70s, but this trend adds a more modern spin. Popular among women with longer hair, these half-up 'dos with loose curls are adorned with a ring of the very same flowers in the bride's bouquet. Some brides even incorporate beautiful ivy that falls gently down their backs, as well. If you use larger flowers, minimize the number and place them strategically. For smaller flowers, you can use more.
Elegant Veils
Traditionally, the brides veil should fall over here face for her husband to gently move back before the kiss that seals the deal. However, these days, brides are taking matters into their own hands by using their veils in their hairstyles. You could tuck your veil under a loose bun, pin it to the top of a braid crown, or even attach it to a jeweled or lacy headband that helps hold your tresses in place throughout the ceremony. There are many different ways to make this look unique, and that's why it's growing in popularity.
Natural Hair
Last, but most certainly not least, today's brides have started to steer away from complex hairstyles, especially when it comes to outdoor weddings. Updos are certainly gorgeous, but an outdoor wedding can quickly wreak havoc no matter how many pins and how much hairspray you use to hold things in place. Leaving your hair down is certainly an option, and if you choose to add loose curls, the wind will only make it look more romantic. Consider a flower pin just behind your ear to add a touch of personalization, too.
Bridal hair has come a long way over the decades. Just a few years ago, a perfectly-coiffed style was the biggest trend, but now it's the complete opposite. The styles listed above are romantic, playful, and perfect for including in your photo albums, and no matter which one you choose, you are sure to be a beautiful bride.