How to Clean Your Hairbrushes and Styling Tools like a Pro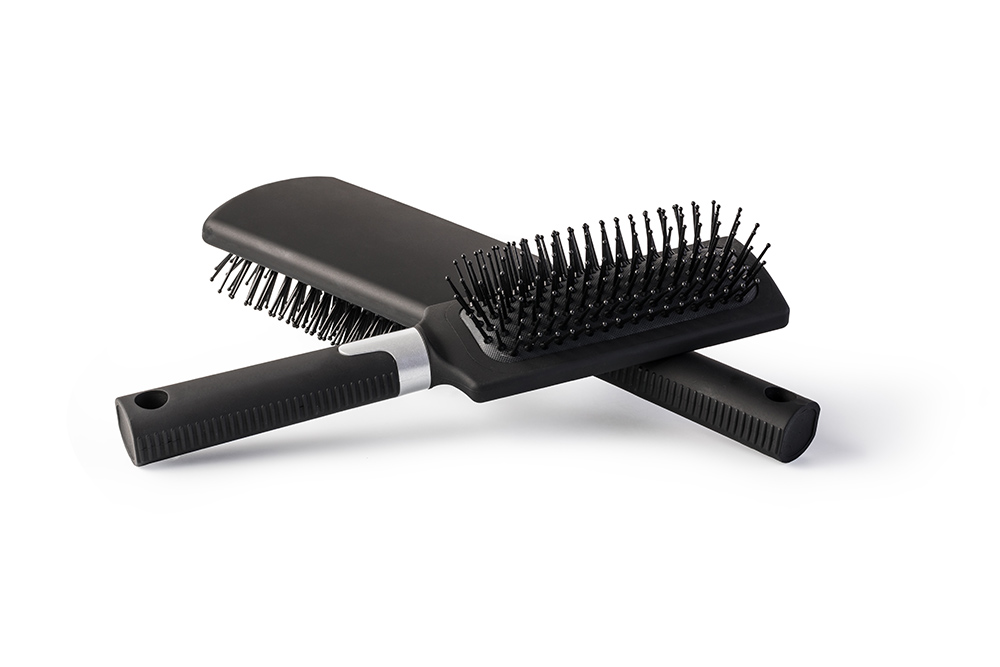 Your brushes, combs, hair dryer, flat iron, curling iron, rollers, and other hair styling products and tools play very important roles in your everyday routine, but if you aren't cleaning them properly, they may not be working as they should. Below, you will learn how professionals and celebrities clean their tools to help make their own styling routines better.
How to Clean Hairbrushes
Cleaning your hairbrush isn't as simple as just plucking out the loose strands tangled in the bristles – but it is a necessary part. You'll want to run a fine-tooth comb through the bristles at least once each week to remove strands but be sure that you pull as many as possible off by hand after each use. Aside from this, you should give your brushes a good, deep clean.
For Rubber Padded Brushes: In this case, you can simply wash them in warm water with a touch of your favorite shampoo, then let them air dry on a towel. Do this about once a month for the best results or more often if product buildup occurs.
For All Others: For almost any other brush, including boar bristle, paddle, extension, or even detangling brushes, make yourself a paste with some mild liquid soap (like Dawn) and some baking soda. Then, using an old toothbrush (or one designated for this purpose), first dip into the paste, then scrub your brush until there's no more caked-on product. Finally, rinse both the brush and the toothbrush in warm water.
Cleaning Curling Wands and Flat Irons
Failing to remove product build-up from your curling wands and flat irons can result in some serious damage to your hair. These tools aren't immune to the effects of hair products, either, so it's important to give them a good, thorough deep clean once every one or two weeks. To do it, all you need is baking soda and water. Heat the tool up, then unplug it and allow it to cool slightly. Then, dip a cloth into water, then into baking soda, and use the abrasive nature of the soda to scrub away the caked-on product. Once the residue is gone, "rinse" the tool with a cloth dampened with clear water, then dry it completely.
Caring for Blow Dryers
Most blow dryers have a piece of mesh on the back – opposite the end that directs hot air at your hair. This is a filter designed to help keep the fan (the part of the dryer that creates the powerful flow) clean and unobstructed. Over time, this filter can clog with everything from bits of stray hair to dust particles floating in the air. It's important that you take this filter off at least once every two weeks, give it a thorough cleaning, allow it to dry completely, and then put it back in place. This will keep the flow of air nice and strong, and it will even extend the life of your blow dryer.
Whether you paid a little or a lot for your brushes and other styling tools, it's important to take care of them so they last as long as possible and make your hair look amazing. Following the expert advice above will help you save money on new tools, but even better, it will ensure that your brushes, wands, irons, and blow dryers help your hair rather than harm it.