Emina Catalbas joins Salon Invi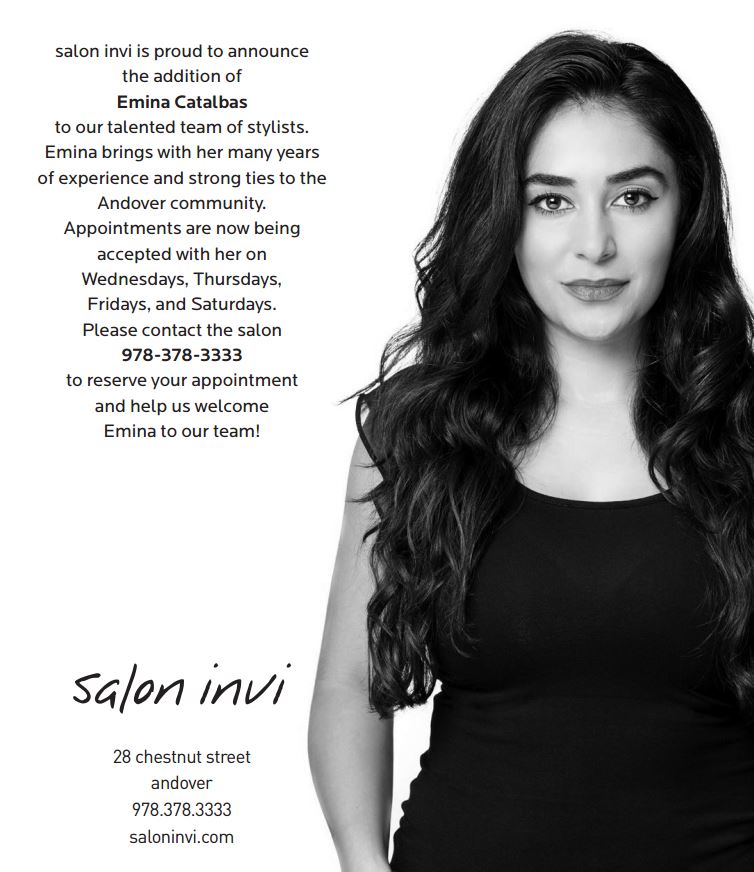 As with any other business, it is essential for a hair salon to ensure that it keeps up with current trends. Here at Salon Invi, we have discovered that one of the best ways to do this is to ensure that we hire stylists who have not only obtained an extensive amount of industry-related qualifications, but who are also willing to further their studies on a continual basis.
Enter Emina Catalbas
We have recently brought Emina Catalbas on to our team here at the salon, and she brings with her a highly detailed portfolio of training and experience. Catalbas has 7 years' experience in hair cutting and styling, and she specializes in treatments and procedures such as Brazilian Blowout treatments, inserting So-Cap Hair Extensions, Goldwell color treatments and the Yuko permanent smoothing system.
Training that Catalbas has undergone includes that done at the Arrojo Hair Studio, TiGi Advanced Training, Aveda Advanced Training and the L'Oréal Academy of New York. While she specializes in performing color correction treatments, razor cutting, customized balayage and ombre coloring and dealing with curly hair, no hair-related problem or challenge is too much for Catalbas.
Her Philosophy
When it comes to the way in which Catalbas views her hair cutting, coloring and styling career, she had the following to say, "my artistic vision and creativity along with continued advanced education provide me with the ability and desire to work with a full range of hairstyles. Whether you are looking for a slight change to your everyday look or a full fashion makeover, I will use my talent and creative energy to produce nothing less than the best. Hair is my passion!"
There you have it. Not only is Catalbas highly trained and experienced; she brings a level of passion to the industry that is seldom seen nowadays. This enables her to provide the best possible service and end results to our clients at all times. If you are looking for a change of stylist or you would like to find out more about what Catalbas is capable of doing for your hair color and style, why not pop in and schedule an appointment with her here at Salon Invi today? You certainly won't be disappointed.