Why Does Salon Invi Love Evo™ Hair Care Products?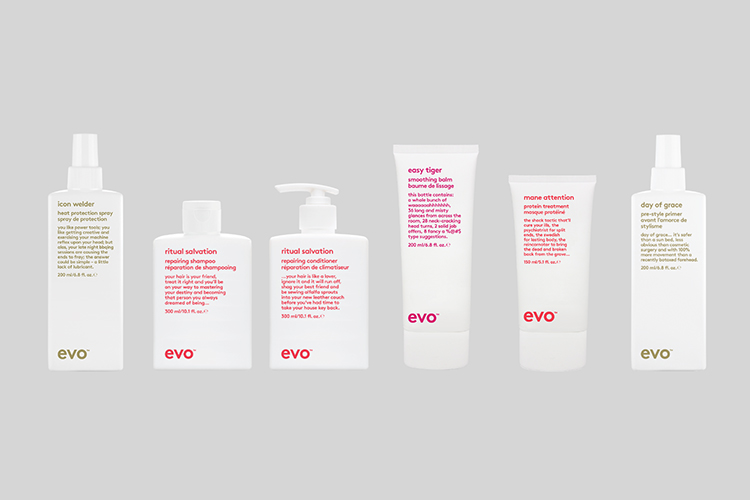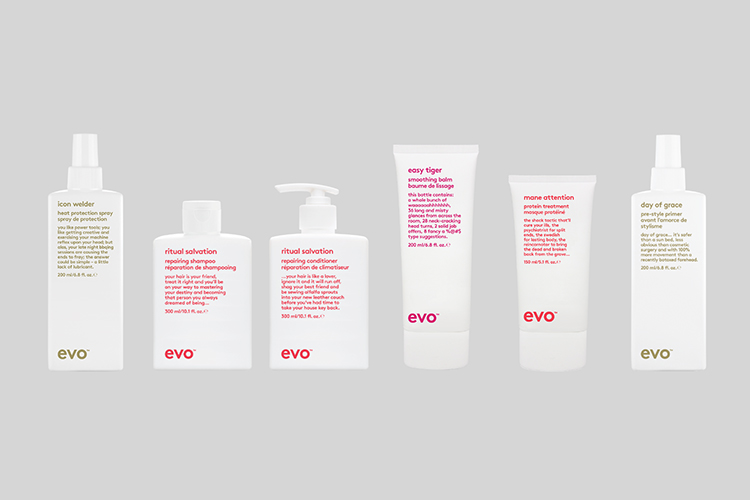 Image Source: EVO Hair
If you visit any modern salon, you will find shelves stocked with dozens of brands of haircare products. Shampoos, conditioners, styling creams, and more provide everyone the tools they need to personalize their own haircare experience. However, those who prefer to buy only vegan products with ingredients that damage neither their hair nor the environment have a very small selection. For this reason, Salon Invi is so excited to offer Evo™ products to its guests.
Who Is Evo?
Evo started out just a few short years ago as an Australian upstart with a mission. Their goal was to "save ordinary humans from themselves" by providing them a salon-quality line of vegan haircare products that wouldn't break the bank. Today, their extensive line includes shampoos, conditioners and deep conditioners, reparative therapies, and much, much more that is never tested on animals, contains only vegan ingredients and contains no parabens or sulfates – two ingredients that damage not only the environment but also your hair.
Evo challenges the status quo and encourages people to think freely – even when it comes to the products they use to cleanse and style their hair. These products were designed to help people change for the better and feel good about what they buy. So far, this mission has paid off for Evo, and their products can now be found in salons around the world, including in the US, UK, and Australia. Every year, Evo's reach continues to grow, and here at Salon Invi, we are especially proud to offer our guests their unique line of products.
Evo Products You Should Try
Evo offers an extensive range of products designed to suit everyone's unique needs. This includes five different types of shampoos and conditioners designed for very specific hair types. They are:
The Therapist – With just the first use, The Therapist hydrating shampoo and conditioner will banish dry locks and leave your hair shiny, healthy, and moisturized.
Ritual Salvation – Is your hair over-processed or heat damaged? Ritual Salvation is the solution. Its reparative properties are incredible, and you must see them to believe them.
Gluttony & Bride of Gluttony – Hair that is lacking volume falls flat in every way, but with Gluttony Shampoo and Bride of Gluttony Conditioner, you can really fatten things up and restore that healthy bounce.
Mane Tamer – Frizz is certainly not your friend, but not all products are as good at controlling it as they claim. Mane Tamer shampoo and conditioner is different because it smooths and shines like a pro.
Normal Persons – Finally, if you don't have any significant hair woes, you still need to keep your locks clean, and that's where Normal Persons daily shampoo and conditioner comes into play.
Each of Evo's exciting shampoo and conditioner pairs comes with treatment and styling products designed to complement it, too. You can find amazing dry shampoos, mousses, smoothing balms, shine spray and serum, and much more.
If you're interested in checkout out our huge selection of Evo hair care products, stop in at our Andover location on Chestnut Street. Our team of stylists and hair experts can not only help you choose the combination that is best for your unique hair type, but they can also help you create the look that best defines your personality, all while helping you relax and enjoy.