5 Awesome Tips for Taking Care of Your New Hair Extensions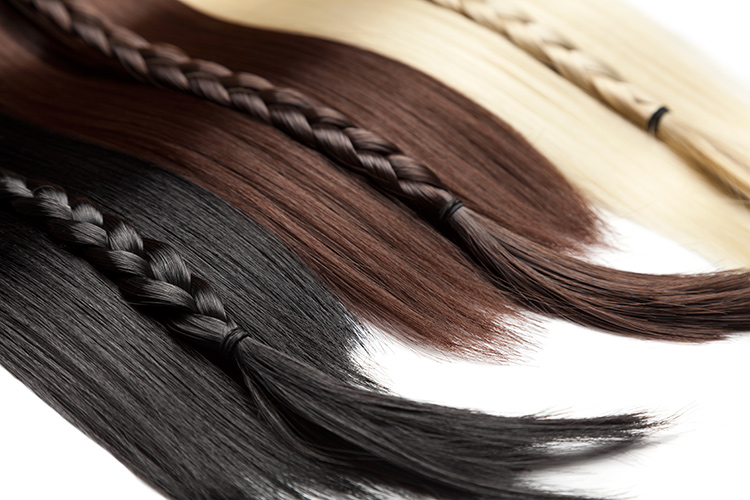 Hair extensions can be an exciting way to enjoy a whole new look. The best extensions are those that are made with real hair, and they require some at-home care in order to continue to look amazing for many months to come. Below are five tips from the professionals that will help you take the best care of your new hair extensions.
#1 – Shampooing is a Necessity
You will need to shampoo your extensions just as you would your real hair – and with the exact same frequency, too. However, rather than reaching for any bottle off the counter, try to find versions that are sulfate-free or at least low in sulfates. During your shampoo, use your fingers to detangle as much as you can since too much tugging or harsh brushing can cause extensions to come loose or fall out. Use a moisturizing conditioner as you would with your normal hair.
#2 – Protect Your Hair from Heat
You can style your extensions just as you would your normal hair, too. This means you can use a curling wand, a flat iron, rollers – any tool you prefer. Like you would with your real hair, be sure that you are taking precautions to protect it from the heat. Use a high-quality and proven heat protective spray before you use any tools at all and try to limit their use as much as you can.
#3 – Try to Keep Your Hair Tangle-Free
Tangled hair is easily brushed out, especially with the use of a good detangler. When it comes to extensions, though, things can get a little tricky. If your extensions get too tangled, trying to comb or brush them out can loosen them a great deal, and they can slide down your hair or come out altogether. Take precautions wherever you can to prevent tangles from occurring, such as wearing a braid in high wind or in the pool.
#4 – Don't Color Your Own Hair
Your natural hair can take quite a bit of abuse when it comes to color, but human hair extensions are a different story. They certainly can be colored, but unless you are a stylist yourself and you have access to professional-grade products, this is something best left to the experts. Coloring at home – especially with box color – can fray your expensive and beautiful extensions.
#5 – Don't Use Heavy Styling Products
Shiny hairstyles are perfect for summer, and that means everyone will be buying the hottest products to create them. Unfortunately, many of the products designed to create that shine are incredibly thick, and they can weigh your extensions down or cause them to clump together. Instead, look for lightweight high-shine products, including serums and oils, that are easy to shampoo away.
Hair extensions can completely transform your look and give you that head of long, thick hair you have always wanted. In order to keep them looking their best, it is important that you follow these five tips for taking care of your hair extensions at home. They will last much longer and look much more stylish if you do.