Hair Inspiration: Try One of These 5 Celebrity Mid-Length Styles in 2020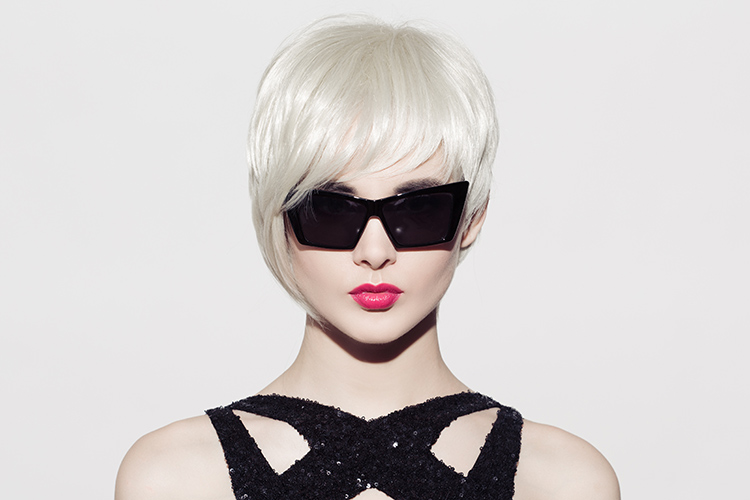 If you're looking for some serious style inspiration for 2020, there's plenty of options out there – especially if you stop to check out some hot celebrity 'dos. Here, we'll take a look at five of the hottest mid-length hairstyles and the celebrities who are rocking them.
Jennifer Aniston's Long, Straight Layers
We've been envious of Jennifer Aniston's hair for 20 years now, and that isn't likely to change. She's always looked amazing with her straight tresses, whether she's going for the 90s zig-zag part or her most recent iteration, which involves a cute center part, some face-framing layers, and pops of platinum blond among some light brown lowlights. It's stunning, and it's a great look for almost everyone.
Naomi Campbell's Thick, Straight Bob
Naomi's bob is pushing shoulder length, which is absolutely fantastic, and her long, thick bangs just touch the tops of her lashes. It's simple, but it's sleek, and it certainly says a lot about Naomi's personality. The best part? Though it's on the short end of the medium scale, there's still plenty of hair for pulling back into a pony during your workout. The blunt-ended locks and bangs give this style some real pizzazz, too.
Lady Gaga's Platinum Waves
Lady Gaga has wowed the world for years with her incredibly unique sense of style, but as of 2020, she's beaching it up with some piecy, textured, windblown waves. There are a few layers to give it some volume, and there's the slightest hint of dark roots to let us know that blond is not her natural color, but it's still a sexy look that works whether you're on the beach or the red carpet.
Miley Cyrus's Medium-Length Bangy Waves
Miley changes her hair the way some of us change our clothes, but her latest look – a just-past-the-shoulders layered 'do with wispy straight bangs falling down below her brows – somehow looks sweet and hot at the same time. Though Miley is wearing it as a blonde, we think this style would look amazing on anyone, regardless of their hair color. It's also relatively easy to maintain since each wave is textured and appears to be a slightly different length.
Jennifer Hudson's Half-Up Blunt Bob
Jennifer Hudson gets more beautiful with every passing year, and her current style – a sleek asymmetrical bob with a deep side part on the half-up side – is a stunner. Jennifer's natural color shines through at the root, but the addition of caramel, honey, and even blonde highlights gives her look some serious dimension that frames her face perfectly. The best part about this style is that it's incredibly versatile and can be cut in such a way that you could also easily pull off a center part.
It seems that waves, bangs, and blonde are the "in" trends this year, and though some celebs like Naomi Campbell and Emeraude Toubia have opted to keep their color more natural, you'd be surprised at what a couple of carefully-placed high and lowlights can do for you.