Perfect Hair Styles for the Mature Sophisticated Woman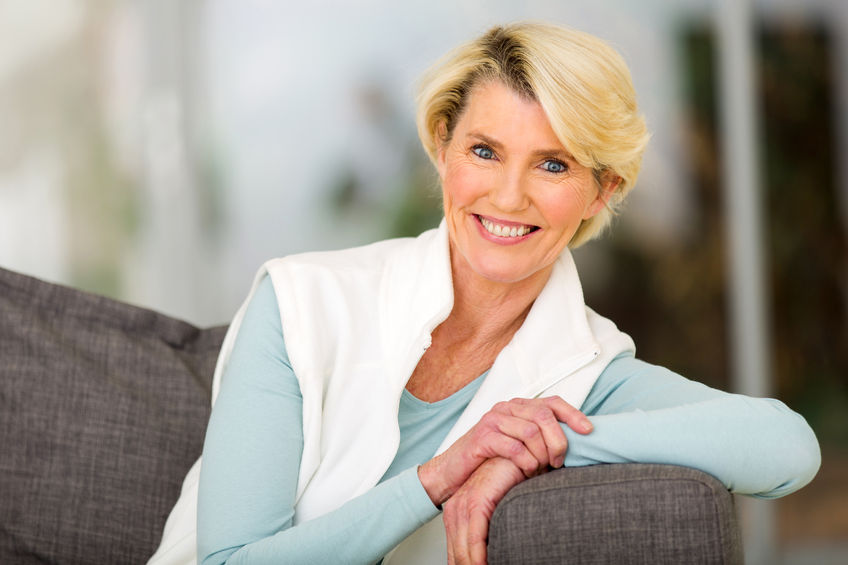 Most women find that their hair undergoes some natural changes as they age. Other than the natural graying process, hair may become finer, thinner, brittle, and perhaps duller. Though there are products that can help remedy this, hairstyles are also important for both the health of your hair and your overall style. Here are some hairstyles that are perfect for older women for these reasons.
Smooth, Straight, and Sleek
Whether you're opting to keep your hair long or cut it short, one of the top trends for older women is the smooth and glossy style. For longer hair, pull it back into a ponytail or bun at the nape of your neck, the smooth it down with your favorite product. (You can do the same for shorter hair, sans ponytail or bun.) If your hair is naturally curly or wavy, try using a flat iron beforehand. Just be sure to use a heat protection treatment to prevent damage before heating things up.
Ombre Color with Loose Waves
If looking more youthful is your goal, you can't go wrong with a medium-length cut and ombre color. Dark blonde to light blonde is perfect for hiding that stray gray, and the medium-length cut (preferably with layers) can help to add some volume to fine or thin hair, too. Use some large rollers to create big, beautiful waves, and you'll gain even more volume. The best part? This style is easy to maintain, even if you happen to forget a trim once or twice.
The Shoulder-Length Bob
The classic bob will never go out of style, but today's trend involves growing out your tresses so that they barely brush your shoulders, then smoothing things down with a straightener and some flyaway spray. This look is fantastic for women of all ages and with any hair color, too. By keeping your hair just a smidge shorter at the nape of your neck, you can create the illusion of sharper angles with the longer pieces in the front, thus adding some youthfulness to your cut.
Big Bangs
While you don't want to take a trip back to the 90s with mountainous bangs, you might opt for a more dramatic look with thick, dramatic bangs instead. This style is especially effective for women who have thinning hair, too. By pulling hair from the center of your scalp forward and snipping them into bangs that skim the tops of your brows, you can hide thinner spots while you cover up fine lines and wrinkles on your forehead. In fact, with the right cut, you can hide your crow's feet, too.
Short and Wispy
This sort of style works well with a variety of shorter lengths, particularly if you're trying to minimize the appearance of a high forehead. Try shoulder-length locks with a few longer layers and some bangs that frame your face, then allow wisps to fly freely. This will go a long way toward highlighting your eyes and drawing attention away from any fine lines or wrinkles at the same time.
As you get older, there is no law that says you must chop off all your hair to look "mature". In fact, you can continue to rock playful, sexy hairstyles for your entire life. The cuts and styles above are especially effective for creating a more youthful appearance no matter your hair color or texture, as well.