Casual Holiday Party Hairstyles to Rock this Season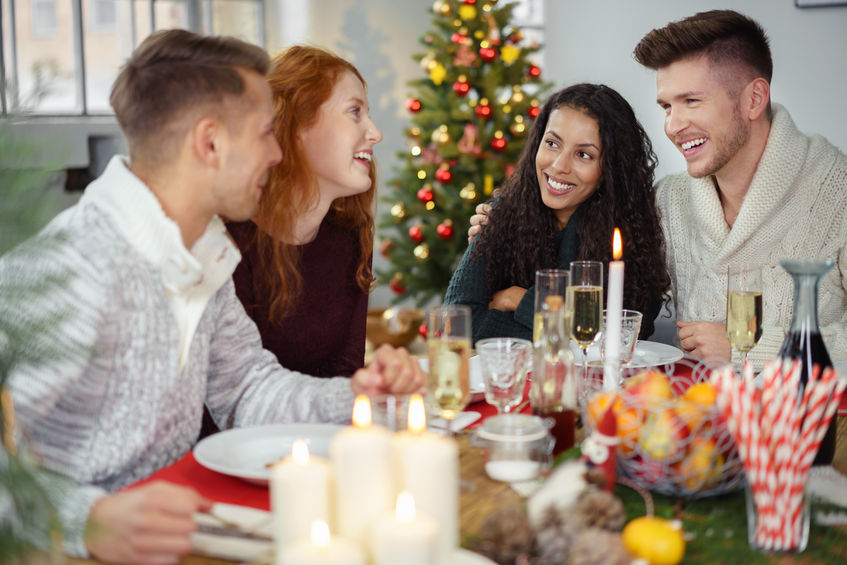 The holiday season is in full force and with it comes the opportunity to mingle. There are family celebrations, friend get togethers, work functions, and local events. You probably already have an outfit picked out for the events filling your calendar, but have you decided what to do with your hair yet? Probably not.
Don't leave it to last minute. Choose a complimenting hairstyle for that fabulous outfit from this list of casual holiday party ideas. Each style idea will fit perfectly with casual or semi-formal affairs. Ready to find your new favorite look?
Down and Curly
If you want to let your hair down for your night out, curl it for a beautiful yet relaxed look for your family festivities. After you get out of the shower, towel or blow out your hair until just slightly damp. Then, set your hair with rollers and go about your routine.
When the hair is dry take out the rollers and shake loose. Set with hair spray. You can use a blow dryer if the hair doesn't dry fast enough, although the look sets better if allowed to dry naturally in the curlers.
Accented Low Bun
An accented low bun is a versatile hair style that can suit any affair, from casual to very formal. Pull the hair back into a tight bun, low on the nape of the neck. Place a pin which matches your outfit, right in the center for a little extra something.
Half Up Do
A half up do is another one of those versatile looks. It's especially great when you can't decide whether you want to put your hair up or down – because you can have both!
Start by pulling the top half of your hair up onto the top of your head in a messy (but tightly secured) bun. Leave the bottom half of your hair down. If you have bangs, you can choose to pull them up with the rest of your hair or leave them down – whichever you prefer.
The bottom half of your hair can be curled, straightened, or allowed to stay natural. The choice is yours, and each choice offers a slightly different finished result.
Crown Braid with Waves
A crown braid is the perfect look for any occasion. Starting on one side, braid the top part of the hair around the head, creating what looks like a crown. You can add small gems to the braid that match your outfit to spice the look up.
For the bottom of your hair, use a curling iron to create loose waves that fall from the crown braid. Set the look with a medium hold hair spray so that the hair still moves but the braid is securely in place.
These four looks are great choices for your next casual holiday party or event. Each can be altered just slightly to create dozens more looks all stemming from these four. Which is your new favorite holiday go-to look?