How Women Can Fight Thinning Hair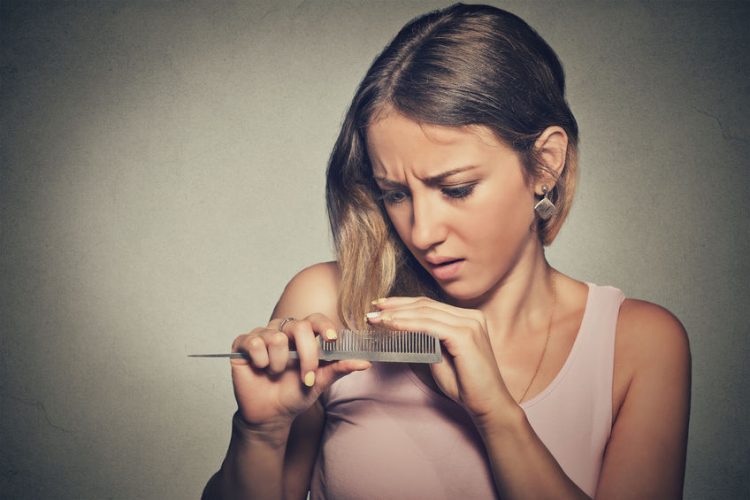 Thinning hair can be a problem for many women. No woman likes to look in the mirror and see her once full and beautiful head of hair thinning away. It can lead to feeling less beautiful or even anxiety and depression. In order to fight thinning hair, it's first important to have an understanding of what causes it. The following can all cause hair to thin:
Thyroid problems
Hormone imbalances
Immune system disorders such as alopecia
Childbirth
Birth control medications
Diet and weight loss
Tight hair styles
Stress
Cancer
Should a woman notice that her hair is beginning to thin, she should first check to see if it's because of any of the above mentioned reasons. An appointment with a physician, lifestyle modification, medication change, or just patience might be needed for hair to stop thinning and return to normal. If none of the above mentioned possible causes are present, other measures can be taken.
Changing Hairstyle
Changing hairstyles is a way that women can easily fight thinning hair. The right hair cut and style can add volume and body to the appearance of thinning hair. Changing hair texture and color can also be done. Hairstylists can really do amazing things to help and should be consulted. A good hairstylist has experience with thinning hair and knows all the tricks to make to it appear thicker. Some popular hairstyles are short layered bobs, windswept waves, edgy side parts, medium cuts with choppy ends, classic nineties bobs, and pushed back cuts. The best hairstylists will look at a woman's face and head shape and discuss the look a woman wants before choosing a style.
Wearing a Wig
Wigs can be worn to fight thinning hair. Acrylic and real hair wigs are available. Acrylic wigs are lightweight and have a very natural appearance. They come in multiple styles and sizes and are relatively inexpensive. Their downside is that they can be uncomfortably hot. Real hair wigs are a bit more expensive, but are often times preferred because they are made out of real, actual hair. They're custom made and can be styled in multiple ways. This offers women more variety than pre-styled acrylic wigs.
Wearing a Hair Cover     
A hair cover can be a really fashionably-fun way to fight thinning hair. Women who choose to go this route have multiple options. Wide headbands, tie backs, tichels, snoods, pre-tied bandanas, turbans, hats, and berets can all be used. Hair covers come in a variety of styles, shapes, patterns, and colors. They can be matched with an outfit or shoes for a really unique, attractive, and fun look. They can also be used to reflect a woman's personality.
Before choosing any of the above ways to fight thinning hair, women should ask themselves what degree of hair thinning they are trying to compensate for. They should also think about what social situations they are most often in and if it's appropriate to use any of the above methods in those social settings.