The Most Popular Hair Colors for Spring 2020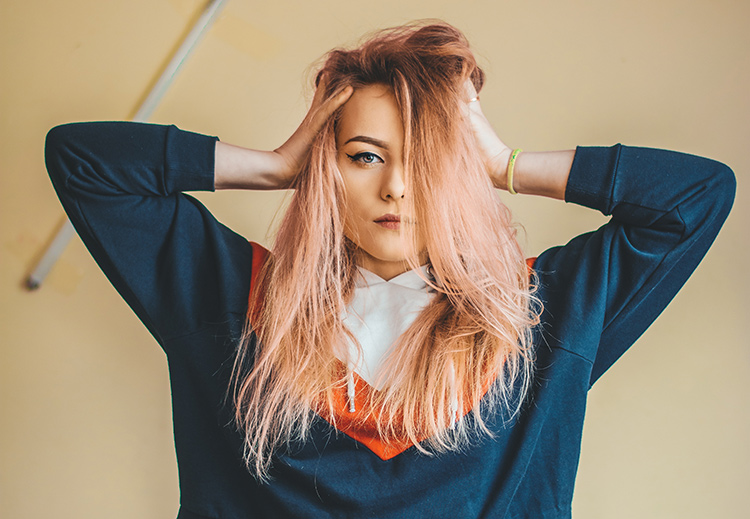 We've been scouring the internet high and low looking for the next big thing for spring. Below, you can reap the reward of all our hard work and discover the up-and-coming colors that are sure to be big hits. If you like what you read, be sure to schedule an appointment with one of our expert stylists so we can incorporate it into your style, too.
Orchard Red
There's just something special about redheads, even if they weren't born red. Orchard red is a mix between light brown and a warm red that just seems to work. Honestly, it looks a bit different in every single light. Cassondra Kaeding is loving it right now, and we're sure many of you will love it, too.
Butter Blonde
Though some celebs – Lady Gaga, for instance – are absolutely stunning with dark roots set against platinum blonde highlights, we realize that not everyone is a celebrity and some of you may want a look that's a little more subtle. One of the best ways to achieve that subtlety and make blonde look more natural is to create a buttery warm shade. This way, brown roots seem to blend in, and you can get away with a little longer between touch-ups, too.
Classic Blue (Pantone's Color of the Year)
Every single year, Pantone's Color of the Year becomes a hot trend in spring, and 2020 will be no different. Expert stylists say that the bold, bright blue (Classic Blue, to be precise) is a fantastic way to transition yourself out of the bright-white platinum blonde as it grows out. That's because it's a bit ashy, so if there's gold tones in your grown-out platinum, they'll be a lot less noticeable.
Silver Blonde
Blondes are back this year, but there's a bit of a twist – this year, it's all about incorporating silver into your blonde balayage or ombre. It's more of a properly-lit blonde with silvery undertones, but it's absolutely gorgeous, and our stylists are really excited to create this look on some of our clients this year. It's a great way to transition into a bolder silver look, too.
Lilac
To some of you, lilac might be old news. It's been around for a couple of years at this point, but according to the internet, it isn't going anywhere. Lilac is still one of the absolute hottest colors for Spring 2020, so if you've admired it on others but just haven't taken the plunge yourself, now is a great time to do it. You can go full-on lilac or try an ombre or balayage effect with blonde or brunette hair.
Spring 2020 seems as if it will bring us a good mix of hair color trends ranging from the delicious orchard red to a bright and warm buttery blonde and even Pantone's Classic Blue. Of course, this is only a sampling of things to come, too! If you're interested in one of these colors, be sure to let us know so we can help you achieve it.