Can Processing Your Hair Really Make It Fall Out? Experts Weigh In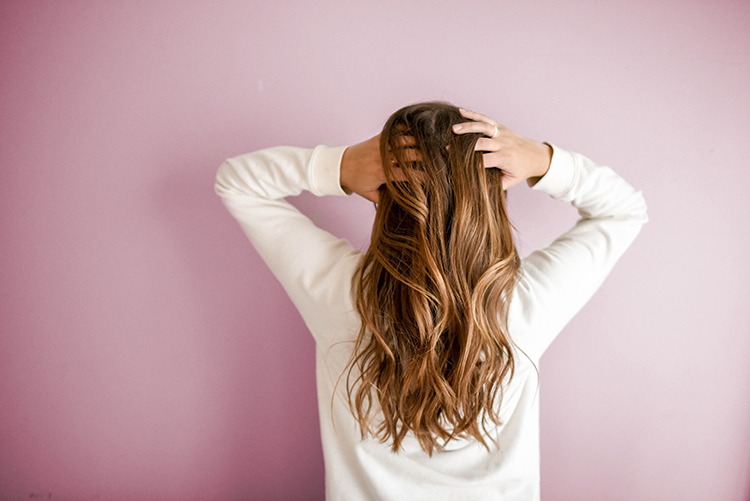 You've probably heard it a million times – processing your hair too much will make it all fall out. Is there any truth behind it? Can over-processing your hair lead to a wider part – or worse, a bald spot? Below, the experts weigh in with what you really need to know.
Hair Coloring & Hair Loss
According to dermatologists, coloring your hair does not inhibit the growth of hair, but it absolutely can cause hair loss because it damages the hair that is color treated. Remember that the color product cannot reach the hair that has not yet emerged from the scalp, so it cannot affect that hair in any way. However, if you over-color your hair, or if you bleach in quick succession, you can absolutely increase hair shedding or even burn the hair off close to the scalp. For these reasons, you should always rely on an expert stylist for all your hair coloring needs, and you should always be honest about the last time you colored, permed, or relaxed your hair. Things like Brazilian Blowouts may also have an effect on your hair, so be sure to talk to your stylist about any treatments you have received in the past.
Perms, Relaxers, and More
Perms and relaxers are a bit harder on the hair than regular coloring, and that's why you cannot have your hair permed or relaxed in quick succession. It's also important to remember that you should take your stylist's advice when it comes to simultaneously coloring and relaxing or perming your hair. If he or she advises you to wait, there's good reason for that. Again, perms and relaxers can't make your hair fall out, per se, but they can damage your hair enough that it breaks off and appears to have fallen out. Over time, when your hair is badly damaged, it can weaken the hair right down to the scalp and cause the hair to fall out, as well.
At-Home Styling
At-home styling is one of the biggest dangers associated with losing hair. Here are some quick tips to avoid damage that could lead to breakage or hair loss:
Gently squeeze your hair dry and never rub wet hair with a towel. Better still, use an old t-shirt for the added softness.
Try a coloring style like a balayage that provides you with ample room for root growth that isn't exactly noticeable.
Sleep on a satin or silk pillowcase to prevent breakage while you sleep.
Never brush wet hair. Brush before you shampoo, then after your hair has dried completely, brush again. If you need to detangle, use a wide-tooth comb.
Use the lowest heat setting on curling wands and flat irons that gets the job done.
Reduce the amount of time your hair is in contact with heat styling tools.
Use a good quality heat protectant product. Ask your stylist for a recommendation.
Always follow your stylist's advice regarding coloring, perming, relaxing, and other treatments. They know best, and if they advise you to wait, it's always better to wait.
Get your hair trimmed frequently to prevent split ends and further breakage.
While processing won't really make your hair fall out, it can seriously damage your hair or even burn it, causing it to break off close to the scalp and appear that it has fallen out. Always follow your stylist's advice, avoid coloring your hair at home, and make sure you're using the best possible products to restore life to your processed hair. Frequent trims can go a long way, too.