Pumpkin Spice Hair? Really?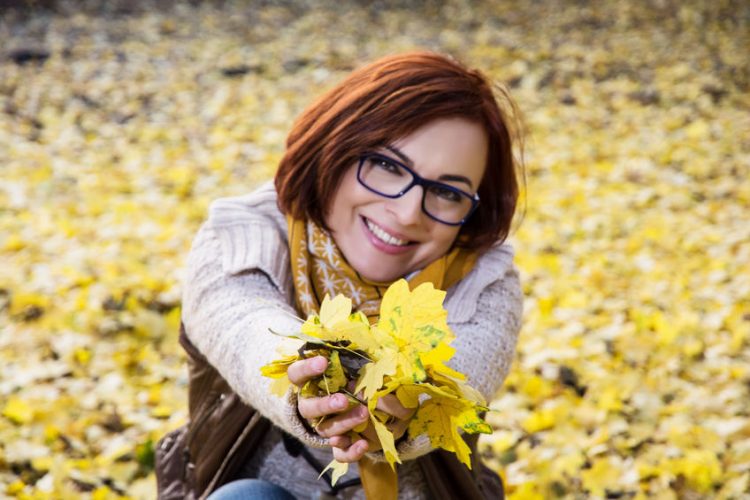 Yes—Really.
Turns out Starbucks set the pumpkin world ablaze when they created their pumpkin spice latte. Once September hits, everything turns pumpkin.
Pumpkin pie, pumpkin donuts, pumpkin candles, pumpkin perfume……And now: Yep—Pumpkin Hair.
 Here's everything you need to know:
Pumpkin Spice Hair is Officially a Trend
An ultra-popular trend to be precise. Right now, everyone is obsessed with the new look. Probably because every hair salon in the country is giving out free coffees and cookies to each customer………. just kidding—Unfortunately : (
But seriously, everyone is really loving the new look. The color is unique—never before seen.
What's the Color?
Glad you asked.
First off, the color is.not. orange. And don't let anyone tell you otherwise. Pumpkin spice hair is actually a multidimensional auburn color. What's great about it is you can add colors to really set it off. Dark and light reds, oranges, golds, and browns give off a really cool vibe.
What's the Vibe?
The vibe is an awesome one. It gives off a warm, festive feeling. Very season appropriate. And the good news is you can rock it in soooo many different ways:
Waves
Baby bangs
Disheveled
Top knot
Ombré
Let's have a close look at each:
Waves
The wavy hair trend is never over. In fact, it's a popular as ever—especially with pumpkin spice hair. It's so easy to get—apply a generous amount of heat spray and then use a crimping iron or wand to create the waves you want.
Baby Bangs
Let's be real: full bangs can be a bit much. That's why we have super trendy baby bangs—toped off by super super trendy pumpkin spice color.
Disheveled
Luckily, your hair doesn't have to look perfect. A disheveled look is a great way to look imperfect (while still being perfect ; ) ). Again, super easy—wash, straighten with a flat iron, apply texture spray, and dry naturally.
Top Knot
You simply can't go wrong with this one. Who doesn't love a top knot????
And, the great thing is you can spruce it up for special occasions by using a ballerina bun.
Ombré
Ombré looks are great for multiple colors. The look allows you to put your wonderfully colored hair on full display.
All you have to do is let it hang.
Conclusion
Pumpkin is here. To stay. For now.
Take advantage of this post and be one of the first to sport this super new look. Whatever style you choose to go with, the pumpkin spice color will set it off. Trendy, vibey, seasony! Check it out A.S.A.P.