Salon Invi to Offer Complimentary Kerastase Treatments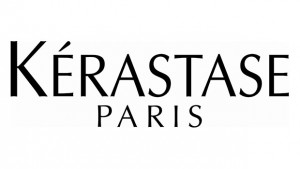 It's not often that hair salons offer something of value, complimentary. However, a highly popular Andover hair salon has recently announced that they will be offering complimentary Kerastase treatments on October 9, 2013. The complimentary treatments will only be available from 10 a.m. until 3 p.m. on that particular day, it is recommended that you schedule an appointment as soon as possible, as space is limited.
A Thank You for Choosing Salon Invi
Although the regular price of these treatments is $30, Salon Invi has decided to show their appreciation by offering these treatments complimentary during the above mentioned hours. Guests who make an appointment for this complimentary service will either be able to experience it as a standalone treatment, or they can have it added to their regular cut and blow dry or color session.
What is a Kerastase Treatment?
Designed to leave hair looking and feeling radiant, Kerastase treatments are an excellent way to make sure your hair stays in pristine condition. First, the hair is shampooed in order to remove impurities. This is then followed by a luxurious conditioning Kerastase treatment, individually cocktailed for your hair's specific needs, that nourishes each hair fiber and locks itself into the cortex to ensure that the hair stays nourished and conditioned for 4-6 weeks after leaving the salon.
Other Services Offered
Salon Invi is no ordinary Andover hair salon. They offer their guests an intimate setting where all of their hair-related needs can be taken care of. Whether you are looking for a  simple cut and style or you require a more in-depth treatment; they ensure that their work is completed according to the highest standards in the hair care industry. Among their most popular hair treatments are the Kerastase treatments and keratin hair straightening/anti-frizz treatments. Guests will be pleased to know that they also offer hair services for weddings and other special events
Give Salon Invi a Try
Although their prices may seem slightly higher than those seen at other hair salons, this enables them to offer their guests the best service along with the best hair care products offered in the industry. They offer a wide range of services and treatments as well as hair care products that guests can use in order to keep their hair looking great after leaving the salon. Whatever your haircare need, guests can rest assured that all of their needs will be expertly taken care of at salon invi.
If you would like to take advantage of the complimentary Kerastase treatment on October 9th, it is imperative that an appointment be made well in advance. This will secure a spot at this prestigious Andover hair salon where guests will be treated like royalty for the duration of their treatment. Appointments can be made by calling the salon at  978-378-3333.