The Wen Hair Debate and What We Can Learn From It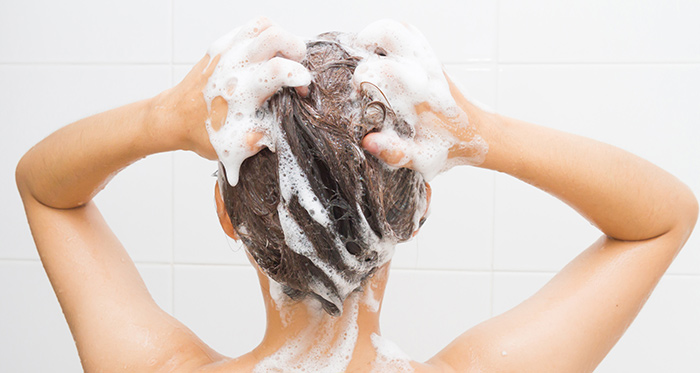 Many women these days are seeking out all natural hair products in an effort to avoid dangerous chemicals. More than 200 of these women have been dismayed to discover that doing so actually caused them more harm than good. Here's what people everywhere can learn from the WEN hair debate.

Overview of WEN
Created by Chaz Dean, a celebrity hairstylist, WEN hair products were touted as a natural alternative to commercial shampoos. Dean claimed his line of products would effectively clean the hair without using sulfates, which can cause damage to the nervous system and several vital organs of the body. Women who purchased WEN products were encouraged to use them in place of their regular shampoos, conditioners, and deep conditioners, and believed they would obtain stunning results by doing so. This line of products is largely sold online.
Unwanted Side Effects
It wasn't long until women from across the country began reporting extreme hair loss after using WEN products. Conditions such as scalp rashes, hair breakage, discoloration and general irritation were also reported. One user who stated she was a professional model even claimed her livelihood was threatened when she experienced boils on her scalp and face and began noticing her hair falling out in large chunks. Women with coarse or frizzy hair tended to experience fewer side effects than women who already had very fine or thin hair.
Court Action
In late 2015, more than 200 women came together to file a class action lawsuit against the company. Court documents claim that WEN was aware of the potential side effects, but failed to warn its customers of them. Amazon product reviews dating back several years back up this assertion. Meanwhile, WEN has continued to deny that any of its products are harmful. According to spokesperson Joe Hixon, the litigants represent only a small fraction of WEN's customers, and that the company would "vigorously contest the allegations made against our products." Legal experts believe hair loss will be difficult to prove, as a number of conditions could contribute to it.
Lessons Learned
If there is one thing consumers can learn from this disaster, it is the importance of product testing. Had these WEN products been subjected to testing ahead of time, many of the dangers may have been discovered sooner. This may have prevented hair loss among some of the earlier users who first began leaving reviews on Amazon years ago. The lesson for those who have recently purchased these products is the importance of research, as it is quite likely that a simple Google search would have revealed the potential side effects.
Just as each person responds differently to artificial ingredients, everyone will also react uniquely to natural ones. As such, consumers should never just assume a product is safe just because it contains natural ingredients. Instead, they should research these ingredients to find out what their potential side effects are so they are not caught off guard by them later.