Tired of Short Hair and Want to Grow it Out? Here are Some Tips to Stay Sane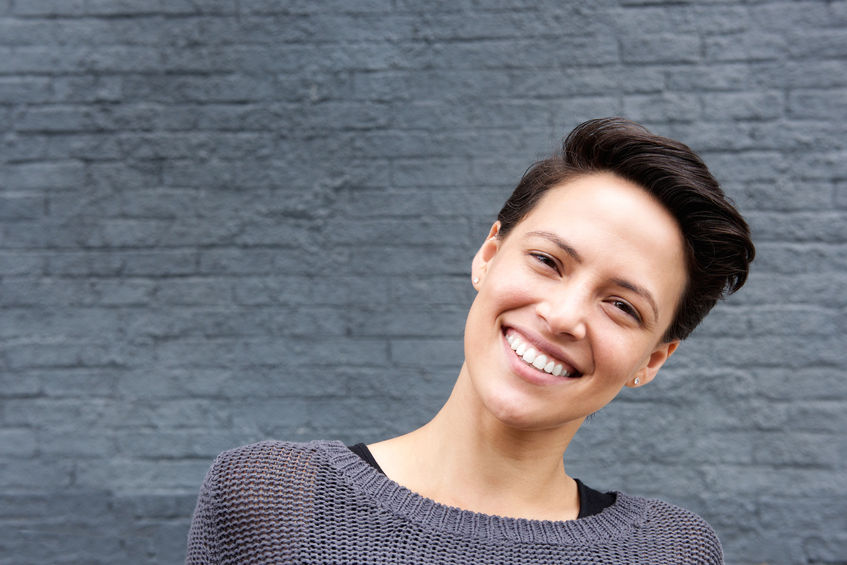 If you're ready to grow out your short 'do but you're not ready for the inevitable "in-between" stage, you are not alone. The regrowth process can lead to some pretty bad hair days, and depending on how quickly your hair grows, those days could stick around awhile. Fortunately, there are some things you can do to minimize the awkwardness while you work to grow out your tresses.
Have a Plan
The most important part of growing out your hair involves planning the process ahead of time. The best way to do this, of course, is to talk to your stylist during your next trim. He or she can provide some valuable advice about the best ways to avoid some of the awkwardness as your hair grows out. Recommendations might include changing your cut as your hair grows or even creating some natural layers during the regrowth process.
See Your Stylist Regularly
Now that you have a plan, it's important that you stick to it as much as possible. Seeing your stylist on the regular can help you keep things in shape. Those regular trims will go a long way toward helping you stay sane as you grow out your hair, too; split ends only slow the regrowth process and extend the awkward stage even more. Finally, because hair grows at different rates on different parts of your head, seeing your stylist can help you keep things even.
Fake It
These days, you can find numerous extensions and wigs that can help you hide your growing locks. Though accessories like barrettes and headbands can be a pretty and functional disguise, there may come a time when accessories alone just aren't doing the trick. Clip-in extensions are available online and in salons, or you can head to your stylist for longer-lasting extensions that you can shampoo and style just like your real hair.
Use Texture to Your Advantage
Whether your hair is straight, curly, wavy, thick, or naturally fine, there are ways that you can use this to your advantage during the regrowth phase. If your hair doesn't really have a texture – or if you have different textures in different places – you can fake this, as well. Try using a curling iron or rollers to curl your hair in sections that alternate directions; curl one toward your face and one away from it, for example. Then, gently comb it with your fingers, set it with a texturizing spray, and rock the windblown look that can hide the different lengths of hair and make regrowth look fierce.
Stay Healthy and Strong
Finally, if you want to get through the regrowth phase as quickly and painlessly as possible, it's vital that you keep your hair healthy and strong. Talk to your stylist about your different treatment options, including hair masks, shampoos, conditioners, and serums that will prevent split ends, add volume, or provide whatever you need to enhance your look. If possible, try to avoid coloring as much as possible as this can be even more damaging. At the very least, try to go an extra few weeks between colorings and treatments to keep your hair as healthy as possible.
Growing out your hair can be a pain, and that's especially true if you find yourself wincing when you look in the mirror. Fortunately, the tips above are all wonderful ways to minimize headaches and keep your tresses looking fantastic at every stage of the process.