Wedding Hair Trends for Women That Will Be Popular This Summer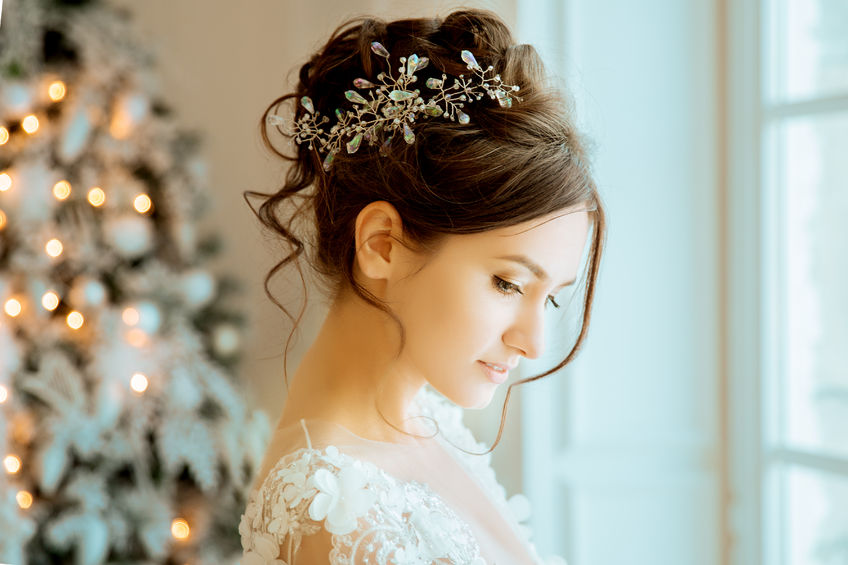 If you're getting married this summer, you want everything to be absolutely perfect. You spent weeks – or even months – choosing the right dress. You've picked the veil and found the perfect accessory pieces. Now, what are you going to do about your hair?
All too often women get caught up in all the other tiny details that they forget they need to choose an appropriate hair style, as well as makeup theme. The two will compliment one another, setting a complete theme that ties into your gown.
Maybe you already know what kind of general style you'd like – up, down, braids, curls – or perhaps you don't have a single clue. Whether starting with an inkling or starting from scratch, these 2018 summer wedding hair trends can help you to choose a look that will pull together your entire wedding ensemble.
Crown Braid
The crown braid is a simple updo that involves a tightly woven braid about your head. Traditionally, this will keep all your hair up and frame your face to highlight your makeup and accessory pieces. For an individualized touch, some women choose to leave just a small bit of hair cascading down their necks in soft waves or tight ringlets.
Loose Waves
The perfect understated style, loose waves is incredibly versatile. If you aren't sure which would look best with your dress, loose waves are a very safe choice as it fits nearly every dress – and flatters any face shape while at it.
Side Bun
The side bun is a great up-do for women with short hair, as it does not require a lot of length. It perfectly accentuates the face and neck, while providing the elegance of an up-do combined without a whole lot of fuss. It can be left simple and side-swept or combined with a few small adornments for a more flashy finish.
Waterfall Braid
A waterfall braid features the romance of the braid with the laidback look of natural hair. This is an exceptionally beautiful look on long hair, and brides can choose either one or two braids. The look goes well for outdoor weddings, or simple country-styled dresses.
Loose Ponytail with Curls
The experts say that curls will be all the rage this summer wedding season, and a loose ponytail is the perfect way to get in on the trend. This is another look which combines laid back with classical elegance. There are many variations on this look, from the tightness of curls to the tightness of the ponytail.
Classic Chignon
This is the classic wedding hairstyle which never goes out of style. Securely fastened at the back of your neck, it will stay that way as you dance the night away at your reception. It also perfectly showcases your neckline and is an elegant style which looks good with almost any style of wedding dress.
Half & Half
A style featuring half up-do and half down-do, this is the perfect look for a bride desiring a loose natural look while keeping her hair out of her face.