Changing Your Hair Style a Lot Is Not a Bad Thing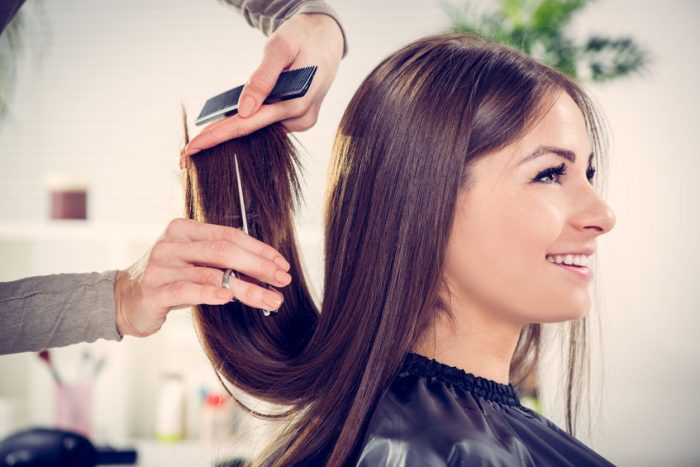 Some people change their hair color just about as often as they change their clothes. Take Kylie Jenner, for example, whose locks go from near black and bright blue to almost white in the blink of an eye. Trying out new styles and colors isn't necessarily a bad thing, and it can help you feel like a brand new person – inside and out.
Change Is a Good Thing
When people know what to expect every single day of their lives without deviation, things quickly grow boring. This boredom can lead to things like sadness and depression. Besides, it's always a good idea to experience something new. People change their hairstyles for a variety of reasons. Sometimes, they want something cute and low-maintenance. Other times, they want something daring and bold that will make people look twice. However, in the end, change is all about discovering that one in-the-moment style that suits everything about you – your eyes, your skin tone, and even your personality.
It Can Help You Look Younger (or Older)
Hairstyles come and go just like fashion trends. When you're 22 years old and you're trying to land a high-profile job, you don't want to look 22 years old. In fact, you'll probably want to look a bit older. On the other hand, if you're 45 years old and you're crushing on someone a few years younger, chances are good that you'll want to try to pull off a younger you. The good news is that a new hair style can accomplish either of these things, and the changes don't even need to be drastic. Sometimes a hint of highlight, a curl here and there, or even a flirty flip at the ends is enough to give you the confidence you need.
It Can Give You a New Image
Many women change their hair because they want to completely reinvent themselves from the ground up. A bad breakup, a career change, or even a cross-country move can influence you to become a new you and embrace the changes ahead. In fact, doing something differently after a major life change can give you a sense of accomplishment and confidence. After all, you might not be able to control where your job takes you, but you certainly can control your hairstyle.
You Can Change Your Life by Changing Your Hair
There are some people out there who use their hairstyle and color as a means of expression. They change their hair drastically with every passing season in order to portray some kind of emotion or personality trait. On the other hand, there are people who use their hair as a security blanket, or a shield against everything in the world that they don't understand or like. Sometimes, all it takes is lopping off a few inches of locks or even going from mysterious and dark brunette to light and flirty blonde to change you for the better.
Not everyone is Kylie Jenner, and changing hairstyles drastically once every few weeks is a bit far-fetched for many of today's fashion-forward people. Nonetheless, changing your hairstyle often isn't necessarily a bad thing, whether you're interested in expressing yourself or you're just rolling with the changes.